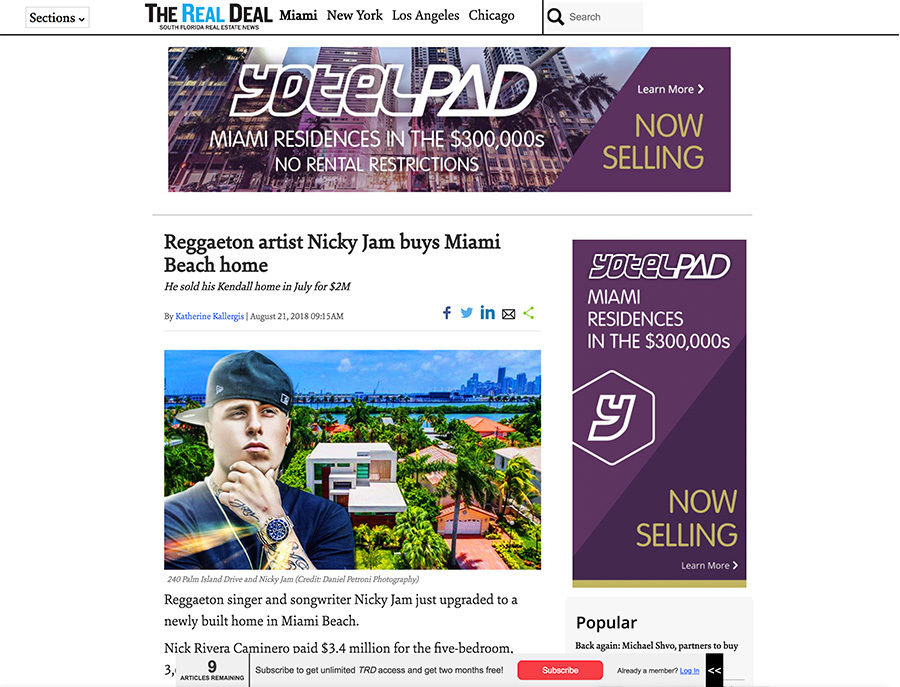 Reggaeton singer and songwriter Nicky Jam just upgraded to a newly built home in Miami Beach.
Nick Rivera Caminero paid $3.4 million for the five-bedroom, 3,617-square-foot home at 240 Palm Island Drive. The deal closed on Monday, according to Realtor.com.
The Boston-born singer of Puerto Rican and Dominican ancestry, known best for hits like "Travesuras" and "Te Busco," sold his Kendall-area home at 9500 Southwest 94th Court in July for about $2 million, property records show. He paid about $1.8 million for that property in May 2017.