In just over three years, my invested capital has brought me more than 10% a year, the promotion project on which I was a partner was sold quickly
I am very happy to receive my annual income every year following my investment over only three years, I no longer found this profitability in Europe on the same investments of this type.
After travelling there and meeting with the local development office team, I invested heavily and now earn on average twice as much than in Europe with similar investments.
JOIN US FOR MORE INFORMATIONS
The life is beautiful properties built to resell new houses with an area of at least 500 m2 and imports its European recognized know-how in architecture, interior decoration, craftsmanship and finishing on Miami County.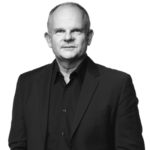 LUXEMBOURG OFFICE
5, RUE GUILLAUME J.KROLL
L-1882 LUXEMBOURG
Phone : +352 24 83 83 21
MIAMI OFFICE
170 SE 14TH ST #1002
MIAMI, FL 33131
Phone US : (305) 905-9291