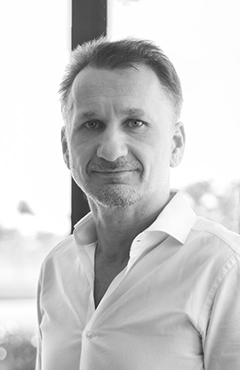 PASCAL NICOLAÏ
CEO – SABAL DEVELOPMENT
CAPITAL INTERNATIONAL FINANCIAL FUND LLC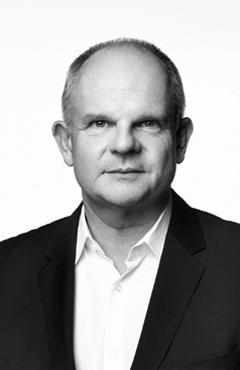 PIERRE THOMAS
CEO – EUROCOM NETWORKS SA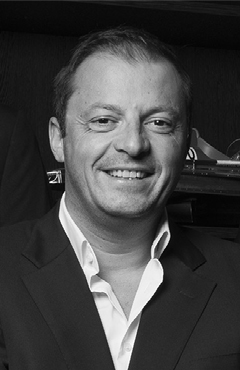 JOFFRAY VALLAT
CEO – GROUPE VALLAT
After graduating from university with a degree in Economics, Pascal Nicolaï began his career in real estate and managed a real estate agency for ten years.
In a very short time he completed a number of property transactions until it became his main activity. Between 2000 and 2008, he completed more than thirty residential and commercial property conversions focused on the creation of rental portfolios and their resale.
In 2008, the US subprime crisis became a turning point in his career: Pascal Nicolaï relocated to the United States to capitalize on the real estate opportunities that this unprecedented crisis would create. He got involved in the foreclosure market and was quickly sought out by private investors to create joint capital ventures.
Results in his foreclosure activity end up being very positive with 143 acquisitions for total net sales of nearly $32,000,000 and an annual rate of return approaching 35%.
With a wealth of experience behind him in low-cost acquisitions, Pascal Nicolaï began to take an interest in buying land for construction purposes and turned his sights toward the luxury sector.
Pierre Thomas began the first chapter of his career in media as a very young man, becoming an entrepreneur in both radio (NRJ Group) and television (RTL TV).
He created his first event and international artist booking agency at the age of 26 thanks to the solid network he'd forged within the media industry. He launched an advertising agency and, at age 29, bought a dozen businesses that he restored to profitability and resold. A man of many contacts, in 1997 he founded Nightlife magazine, a leading publication in the nightlife segment, which he went on to publish for more than 20 years before its sale.
Pierre began acquiring ownership interests, as a business angel, in a number of different sectors: a communications agency, a recruitment firm, web portals and a new technology production company. He became instinctively attracted to real estate to diversify his portfolio.
Pierre is a Miami resident – 6 times a year – since 2010. He met Pascal Nicolaï through his network of business acquaintances and began working with him on their first joint projects.
It was Pierre who brought together all the project players involved in "La Vie Est Belle".
A passionate visionary and hard worker, this self-educated man learned everything he knows in the field. In 2001, he took over the management of the company and, in 2012, became its principal shareholder. His clear, quick thinking is one of his many talents, inspiring him to create and introduce new ideas. The VALLAT Group remains a family venture that Joffray Vallat definitely intends to continue.
His exceptional homes and chalets are located in premium locations and are designed according to a unique concept, which aims to make their future owners' dream a reality.
Prior to the construction phase, this CEO looks ahead and incorporates his own high standards of luxury into every detail of a future home. A fine connoisseur of the best materials available, Joffray Vallat leads a highly skilled team in building high-quality homes that surpass the expectations of his demanding clientèle.
THE GROUP
Capital International Financial Fund LLC, a holding company, is located in Miami, Florida. It commands all the skills necessary for the correct and thorough completion of the proposed business model.
THE GROUP
His holding company Eurocom Networks SA is based in Luxembourg where he has been residing since 2002. The Eurocom Networks group has several subsidiaries in different fields.
THE GROUP
Located on the shores of Lake Annecy since 1959, The Vallat family real estate group has continued to innovate over the course of the past few years. The Vallat Group has become a key player in the real estate sector, enjoying impressive growth.
The Vallat Immobilier group is owned by Luxembourg head holding company, SARL V1 Vallat, 100% owned by Joffray Vallat. V1 Vallat owns 3 holding companies in France: 3V for real estate transactions and hotel management, VIF for real estate development, and AXIUM for co-owners' associations and condominium management.